In order for a sensation to manifest itself on a physical level (as a symptom or a disease) there has first occurred a fact that has affected us emotionally (a joy, a grief, a satisfaction, a frustration, an anger, a discussion, a fear, etc). That fact or emotion, wether negative or positive, alters our energy by affecting our body positively or negatively. When the second thing happens, it could alter our physical health, causing the disease.
Just as we bathe daily to cleanse our body or meditating to "cleanse" our mind (with physically proven benefits), alternative therapies that work with energy help cleanse our energy field from negative "impressions" that build up on a daily basis. The benefits that these therapies produce are immediately perceived. After a therapy we felt refreshed, rested, as if they had given us an "injection of vitality".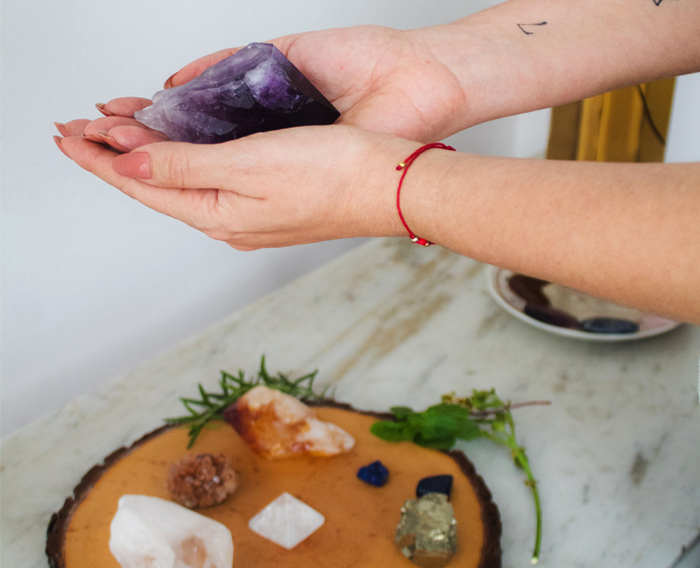 IDEAL OCCASIONS TO BENEFIT FROM A SESSION OF ONE OF THE HEALING THERAPIES
When you feel stressed, tired and without energy.
When you have trouble falling asleep or wake up very often at night.
When you feel depressed and moodless.
When you go through a problem or sentimental breakup.
Just starting your vacation.
Before starting or resuming a job.
After a work term.
Before an appointment or important event: a wedding, your birthday, a party.
When you just feel like you need to relax.
Before or after a surgical procedure or bedtime.
ADDITIONAL INFORMATION ON THERAPIES
There is no contraindication or interactions with other treatments or medicines.
Does not replace medical treatment or medication.
Sessions, depending on the type of therapy, last from 30 to 50 minutes.
The therapy is personalized because it depends on the diagnosis of the energy fields (chackras) of each person.
Questions? Please contact me via my Whatsapp + 51 969333640 or send me an email to nana@nanagalvez.com