I bet you've always been curious about the Tarot. I am sure that if you are reading this information it is because you were always interested … and now you will finally be encouraged to study this wonderful tool of deep self-knowledge that also serves us to understand our relationships with others in the different environments in which we develop and help us solve doubts and conflicts thanks to the interpretation of each card.
With this course you will learn, either face-to-face or online, to make predictive and therapeutic interpretations for yourself and others, by the hand and guidance of a tarot professional.
In less time than you imagine you will have completed the professional course of the Tarot (Rider Waite) and you will be ready to take advantage of this wonderful tool in a confident and accurate way.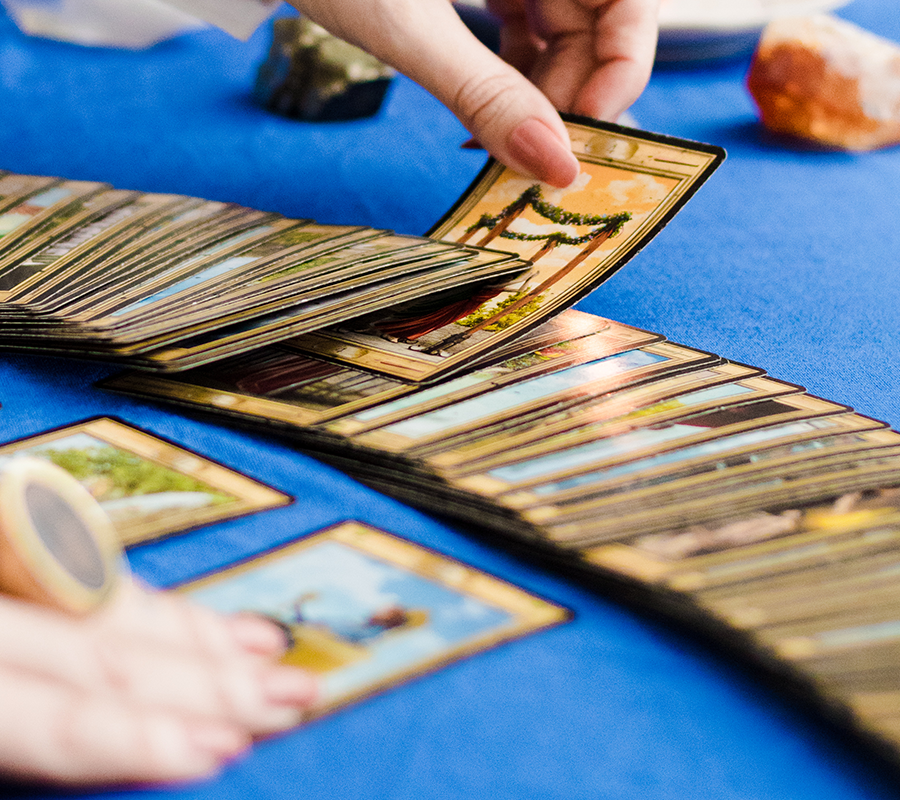 IT INCLUDES:
Study material that will be distributed in each class via online or in person.
Diploma of study that will be sent physically anywhere in the world with a surcharge of US $ 20.
Permanent advice during the course.
Requirements on behalf of the student not included in the payment:
A deck of Rider Waite tarot cards from the second class.
INVESTMENT
Price for one class (3.5 hours): US $ 75 US dollars
Price for ONE Module (4 classes, 14 hours): US $ 270 US dollars. CHOOSE MODULE 1 OR MODULE 2.
Price for the COMPLETE COURSE OF TAROT (MODULE 1 + 2: 8 classes, 28 hours): US $ 499 US dollars
* Classes and/or modules can be taken independently and unitarily. They are very flexible and independent of each other.
TAROT PROFESSIONAL COURSE
The full course consists of 14 hours per Module (1 and 2) divided into 4 classes each one.
Each class is 3.5 hours and the schedules are flexible and adapted to your needs.
No products were found matching your selection.